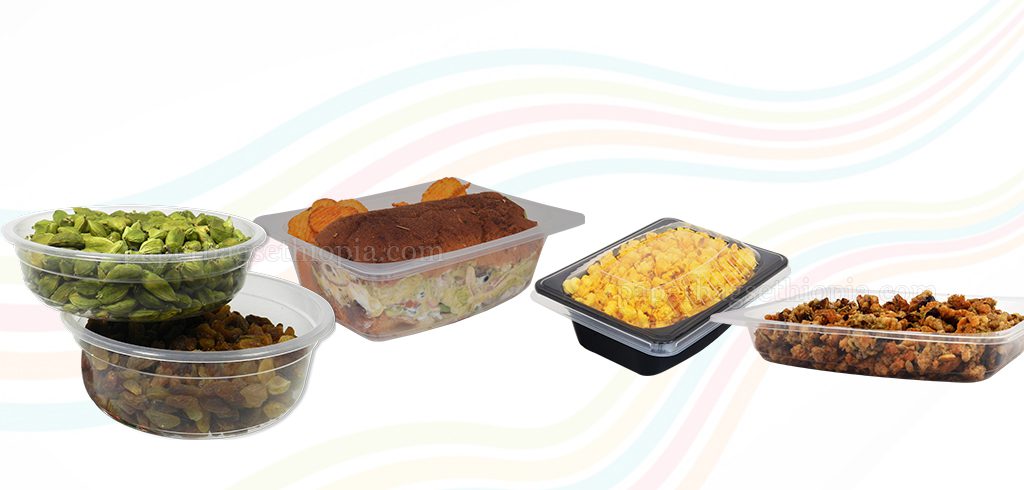 Food Containers
Paperbags Ethiopia has a very elegant looking and useful range of food containers. It can be used to serve or take away purposes for many Food items such as:
-Sea Food, Salads, Fruits, Sandwich, subs, noodles, rice, any kind of snacks, Biscuits or any bakery items
Also we give Lids in two shapes to give an unique look to the container with very good locking for multiple uses.
Our Food containers are microwaveable and also freezer safe.
We use Polypropylene material to make the containers due to its the most food compatible plastic as per information available on internet and also it can be reused for many other products so it does not have to be dumped.
CLICK HERE FOR CUSTOM PRODUCT