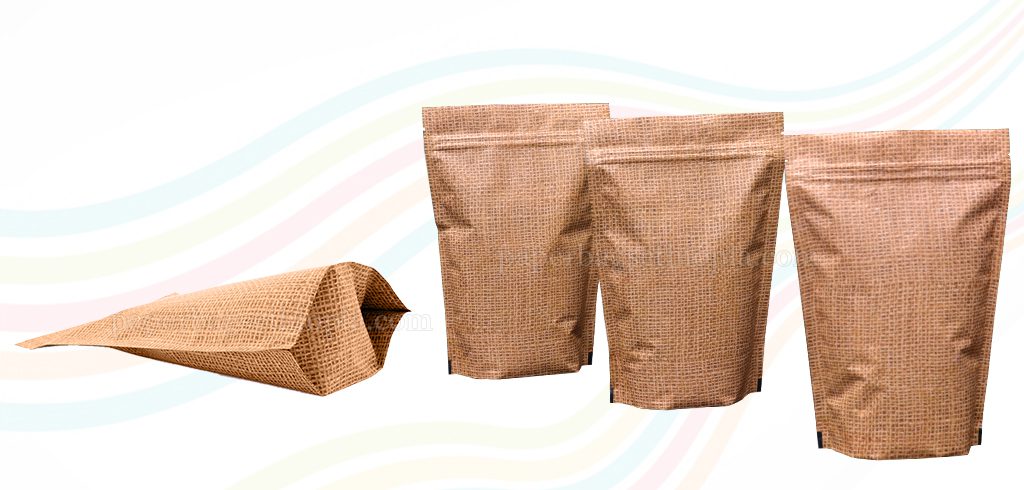 JUTE LOOK HIGH BARRIER BAGS
Paperbags Ethiopia is big in the production of packages for both fluid and solid products and offers a variety of packages. The jute look high barrier bag is one of the possibilities. This package is appreciated for its strength, durability, retained shine and light weight. The jute look high barrier bag is produced of environment-friendly plastic, containing:
BOPP
Gemetalliseerde PET
LDPE
By use us metalized or aluminum foil lamination, the package protects your product against moisture, oxygen and other substances that might damage your product. Our jute look high barrier bags are environmental-friendly and recyclable. Besides, you can add the following features according to your wishes in your custom made jute look high barrier bag:
Zipper
Tear notch
Degassing valve
These features are usable for retaining the original taste and flavor of your product.
CLICK HERE FOR CUSTOM PRODUCT