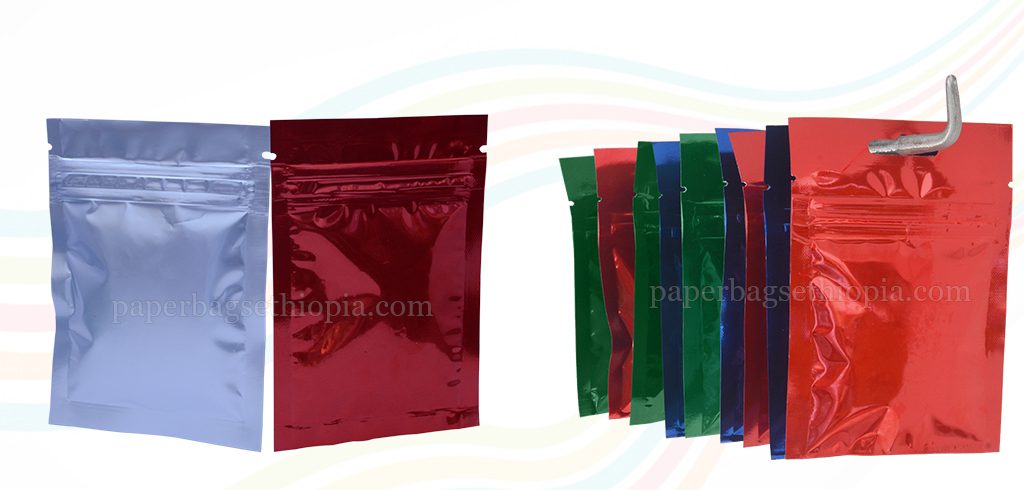 THREE SIDE SEAL BAGS
The three side seal bags are one of the most convenient packaging solutions for a variety of products. These packages are sealed on three sides, creating a small sealing edge. On the top side of the package a zipper is attached. After filling the package with your product, also the upper side above the zipper will be sealed. This package is easy for several products, some examples are:
Pet foods
Cosmetics
Coffee and tea
Organic products
Sugar
Cheese
Frozen products
This package method is user-friendly and space efficient and is offered as stock and custom version. The standard packages are available in different sizes, until a maximum of 25kg (based on coffee beans). For the three side seal bags we have an extensive colour pallet, as these include blue, gold, mat silver, green, black, red and transparent.
Three side seal bags can be manufactured in 9 different colours. . Also a metallic layer can be added to the package, dependent on the sort of product the package will be filled with. Besides, the following items may be added to the three side seal bags:
Hanging holes
Euro slots
Re-sealable zip lock
Degassing valves
Tear notches
Transparent windows
CLICK HERE FOR CUSTOM PRODUCT