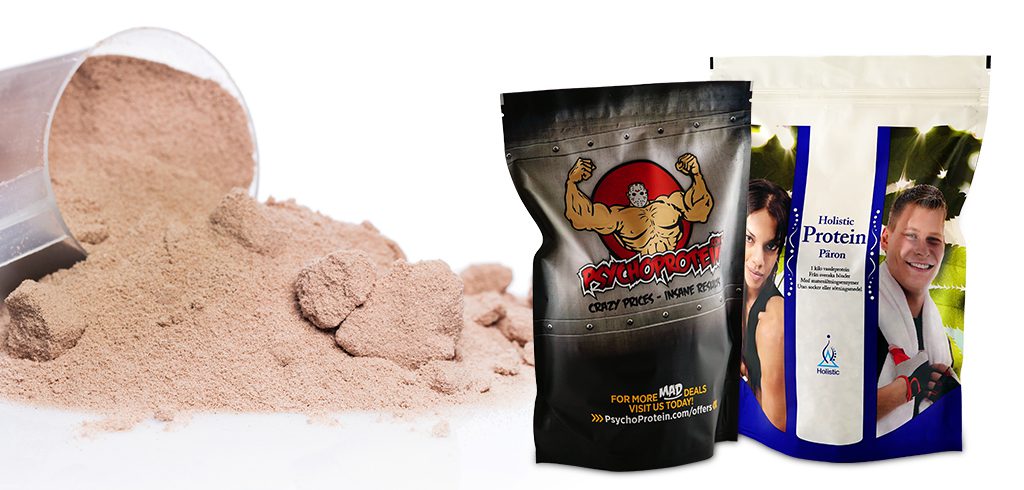 Supplement/Protein Packaging
The traditional packaging shape of protein powder is a plastic jar or container. However, we advise to package your protein powder in a standup pouch or flat bottom pouch; these are more environment-friendly and prevent the package from leaking and tearing. The protein packages of Paperbags Ethiopia are very strong, though also flexible. They take up 7 times less space during transportation or storage as the traditional plastic jars.
Our protein packages are available in several sizes and materials. We make use of different types of plastic, with each their own characteristics; we will naturally adapt the materials to your wishes and your product. Our packages protect your protein powder against moisture and oxygen and thereby help in conserving your product. Besides the shape of the material, there is also the possibility to adding some extra features to your protein package. Some examples of this are:
Hanging holes
Euro slot
Degassing valve
Zipper
Tear notch
Transparent window
To fully adapt the protein package to your wishes, we can also print the product with a design of your choice. To achieve this, we use the rotogravure printing technique, enabling us to print your package with up to 9 colors. May you be interested in a personally designed protein package, please contact us to discuss the possibilities.
CLICK HERE FOR STOCK PRODUCT